We are so honored and proudly thankful…..
Thank you Harold Hillery and the Gullah Nation of North America for acknowledging Iya Ayaba-Oloye OchaBi OseTura and Ayaba-Oloye Erelu-Abiye Unsi-Tassinon for contributions to the advancement of African Spirituality in the diaspora. We will continue to form bonds and to connect more and more people on this side of the world to their African roots via DNA testing and providing a variety of information on African traditions and culture. Like they say, you can take the person out of the country but you can't take the country out of the person. May we all endeavor to make our ancestors proud for the sacrifices they made for us by finding our true roots and honoring them. Àṣẹ!
——————————————————————————-
Gullah Nation of North America
gnona@houseofancestry.org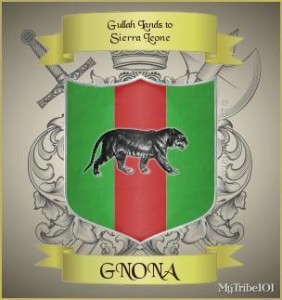 1-888-693-8314 ext. 2
August 22, 2016
American Ifa-Fa-Afa
c/o Ayaba-Oloye Erelu-Abiye Unsi-Tassinon
Ayaba-Oloye Ochabi Ose Ture
I would like to personally thank both of you for agreeing to be our Special Guests on the Gullah Nation of North America's Blogtalk radio show on Wednesday, August 24, 2016 at 7-9 PM EST. We will delight and engage our listening audience on the topics of the growing surgence of Gullahs embracing Afrikan-Diasporic Spirituality, the Spiritual Sankofa process and will this move solve the social justice issues which tend to cripple us as a people. Please share the call in number (657) 383-0686.
We have endorsed the American Ifa-Fa-Afa organization located in the diaspora as the premier agency to teach and inspire the Gullahs of making their way back home spiritually. I have engaged Ayaba-Oloye Erelu-Abiye Unsi-Tassinon and Ayaba-Oloye Ochabi Ose Tura over two years now and you both have exhibited your love for learning and properly propagating the Ifa-Orisa tradition. You both have given so very freely of yourselves to the Diaspora. We must stand in UNITY and STRENGTH.
The purpose of the Gullah Nation of North America (GNONA) is to unify the Descendants of Gullahs into a social, political and economic network of unique family histories, traditions, and ethnic heritage in the 21st Century. Most Gullahs throughout the post emancipation era have migrated from the Gullah lands of our origins along the sea islands and coastal low country of South Carolina, North Carolina, Georgia, and Florida over the last 150 years and find ourselves today scattered and integrated with the general Eurocentric populations of the United States of America.
After decades of research, it's been concluded that we are a separate but related ethnic group of African Americans that have, despite all attempts, managed to preserve the most Afrocentricity and African-centeredness out of any sub-ethnic group on North American soil. Our distinct African cultural traditions and Gullah language have survived chattel slavery, Jim Crow segregation, and integration. Many of us don't even know that we are Gullahs and most cannot understand our significance enough to appreciate our pride.
The Gullah Nation of North America (GNONA) was founded to reconnect us all to our roots and Gullah lands as a unique group of African people! We are reawakening by reexamining and organizing ourselves as Gullahs who are officially and globally recognized and respected as a people with a legacy of greatness. The African Diaspora and/or Gullah descendants in the United States of America must come together as ONE of many African ethnic nationalities to contribute to this historic process and we welcome you to actively participate in these efforts.
Aims:
1. Unify the dispersed Gullahs of the Gullah Nation of North America
2. Rescue and revive the traditional culture of the Gullah Nation of North America
3. Create and Identify the unique needs of the Gullah political agenda of the Gullah Nation of North America
4. Defend the existing historical Gullah lands and communities of the Gullah Nation of North America
5. Develop a legitimate independent government for all Gullah people to centralize our vast network of families into a single national body with every agency and function of a contemporary state government, defined and democratically ratified, by Gullah people in our exclusive cultural, political, social, and economic interests as an African Diaspora nation.
Objectives:
1. Empowerment of the Gullah people
2. Elevation of our unique cultural heritage and legacy of achievement
3. Birth the Gullah Nation of North America as a legitimate and legalized nation-state formation with all of the international and national human and civil rights and respect of ALL nations of people that have declared and determined for themselves to be such
4. Reparations for the genocidal enslavement, segregation (domestic colonization), and gentrification (modern capitalist invasion) of Gullah people and our National Territory
5. Repatriation Resettlement of Gullah people both on our historical North American territory and the African continent from which we were forcefully taken captive and enslaved.