TRAINED: A VALIDATION AND INVALIDATION TOOL
By Ayaba OchaBi Ifabuluje-Ifaseye and Ayaba-Oloye Erelu-Abiye Unsi-Tassinon
Nov. 27, 2015
TRAINED; conformed, conditioned, brainwashed.
Among Ifa/Orisa Initiates, it means VALIDATED.
UNTRAINED; not conformed, not conditioned and not brainwashed Among Ifa/Orisa Initiates, it means INVALIDATED, FAKE AND FRAUD.
DO YOU NEED TRAINING OR TEACHING IN ORDER TO DEVELOP SPIRITUALLY WITH IFA AND ORISA?
According to the military, training is brainwashing, e.g. soldiers, military or police dogs. A dog is trained to sniff out illegal drugs; attack individual; or fetch the newspaper. "Training techniques, brings NO spiritual substance; no spiritual development; and no spiritual elevation is attainable." It does not afford you the ability to walk your own spiritual path towards your destiny.
In the past few years, the word training has been applied continuously in relationship to the status of Ifa and Orisa priest. Why? It is an undoing of ones initiations and years of development. It is to ruin people's reputations. It is an effort to bring about your downfall. Some people are pushing the idea that having no training is the reason to invalidate a person's priesthood and initiation(s). In Ifa and Orisa life, training means to follow policies and protocols of those who demand it from you; It means buying books read on how to follow those policies and protocols, and it means paying for membership that says you are a VALID practitioner by a certificate of completion. NO, YOU ARE NOT TAUGHT, TO CONDUCT ANY RITUALS. DO CEREMONIES, MAKE MEDICINES. OR TO DIVINE FOR OTHERS. In other words, it is a groupthink attitude that says, "if you are not conditioned by us or validated by us then your years of study means nothing." To these Ifa/Orisa advocates who push for validation, any person is considered fraudulent and fake if they are not TRAINED, yet you are not TAUGHT.
TRAINED, TRAINING TRAINS:
1. to coach in or accustom to a mode behavior or performance; 2. to make proficient with specialized instruction and practice; 3. to prepare physically, as with a regimen; 4. to cause (one's hair) to take a desired course or shape, as by manipulating; 5. to point or direct (a gun or camera) at something; 6. to discipline and instruct (an animal), as in the performance of tasks or tricks; and 7. a number of followers; a procession; a succession of things, persons or animals.
TRAINING IS ALL ABOUT OBEDIENCE FOR LIFE
From a psychological standpoint training implies being DOMINATED. To train is to stress the development of a desired proficiency or behavior through practice, discipline, and instruction such as a trained dog, servant or slave may be. For example, in Training = Dominance therapy (TDT), Dr. Sophia Yin, DVM, MS (2015) stated that "Traditional training techniques are based on the idea that we must become the dominant leader and rule our pets the way a wolf would rule a pack [or the slave master dominance over his slaves].
In order to evaluate whether this reasoning in valid, we must understand dominance….In animal behavior, dominance is defined as a relationship between individuals that is established through force, aggression and submission in order to establish priority access to all desired resources (food, the opposite sex, preferred resting spots, etc). In species where strong hierarchies exist, this hierarchy is important evolutionarily because having a high rank confers a greater ability pass on one's genes. Rank is maintained through ritualistic aggressive acts on the part of the higher ranked individual and appeasement or deference on the part of the lower ranked individual
TEACH, TAUGHT
1. to impart knowledge of or skill in; give instruction in, and 2- to impart knowledge or skill to; give instruction to. In other words, to teach is to furnish a person with skills or knowledge e.g. teaches you how to divine, make medicines, and how to conduct rituals and ceremonies.
TRAINING AND CERTIFICATION
Steve MS (2012) stated that "milieu control is destructive religious groups have an 'us vs. them' mentality."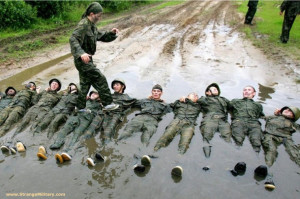 How does TRAINING AND CERTIFICATION fit into Ifa and orisa practice? Several workshops are advertised for "TRAINING of Ifa" followed by certification. Are the words being used, out of context? What can the certification do? For example, does the certification save lives? Does the certification develop and elevate someone spirituality? Or does the certification assure that the trained priest holder is well conformed top spot in a PYRAMID SCHEME to make money? Is it us (conformed) vs them non-conformed)? Where will you fit in the Trained Pyramid Scheme of things planned for Ifa/Orisa devotees?
FOOD FOR THOUGHT!
Will you as a trainee and/or conformer accept the invalid certification over teachings, spiritual development and elevations?