For more information:  https://www.amazon.com/Practical-Foundations-Ifa-Handbook-Practice/dp/B0BQXW57XC/ref=sr_1_1?crid=2L7D1W32EB24Y&keywords=practical+foundations+of+ifa&qid=1672534370&sprefix=practical+foundations+of+ifa%2Caps%2C126&sr=8-1
By Ọba Ifágbèmí Fásẹ̀yẹ Babátúndé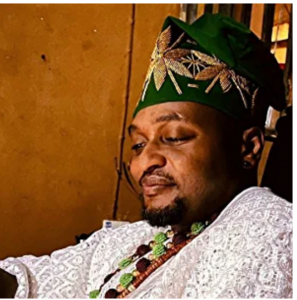 The goal of this book is to simplify the concepts of Ifa view and practice, and to empower the practitioner.
Written by one of the leaders of the modern Ifa tradition, Practical Foundations of Ifa is a primer for those readers interested in a pragmatic introduction to the Ifa tradition and a blueprint on the caring and maintaining of an Ifa shrine.
This handbook is suitable both for those who have already received a hand of Ifa (Isefa) or initiation to Ifa (Itefa/Itelodu), and also offers a fair and balanced view of what to expect for those who may just want more information, before deciding if Ifa practice is right for them. Written from a flexible point of view, and with full color illustrations on high-quality paper, this handbook is an excellent resource.
Notable topics include:
Cultivating a healthy view and practice on the Ifa and Orisa traditions

The core concepts of Ifa practice at the entry level, and a template for a sustainable home practice for personal use

Introduction to the Orisa pantheon and West African cosmology

How to propitiate and care for an Ifa shrine at home, including divining for yourself and making basic offerings

Illumination of some of the underlying threads that make for successful interfacing with fellow Ifa worshipers and devotees

Over 100 Ifa verses to support and inform various topics
There is no substitute for a formal teacher or guide in the practice; rather this handbook will effectively supplement training provided by a competent teacher, and provide an example of one iteration of Ifa practice.