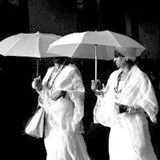 AMERICAN IFA CONCEPT ON WEARING WHITE CLOTHES FOR A YEAR
In the early 1950s to 2000s, wearing white clothes was more than a fashion statement. Wearing white clothes for a year provided the sign to the universe that a person had accepted their destiny and had prepared to take that journey. Just in the past 15 years, the concept of wearing white clothes for a minute outside the igbodu has changed. It is like a death-rebirth cycle to existence again. The concept of entering into an agreement with the orisa and ifa has become zero. The concept of wearing white clothes for a year disciplines a person. It reminded them every day for a year of their contract and commitment towards fulfilling the agreement with God (Olodumare), ancestors and orisa. Wearing white clothes basically keeps the person balanced between life and death. For example, in some societies white is the color of death. It is the color of hidden powers or ase (ashe), e.g. like the shroud in which a person is wrapped in when they die.  The color white itself is for the "Alala" – the owner of dreams; Obatala who is the father of secrets. …he is the orisa who dresses in white, sleeps in white and wakes up in white; meaning the waking of consciousness. At the end of the day, white clothes reflect and deflect.
In odu IKA OKANRAN,
Ifa says Ika was cast for Eka,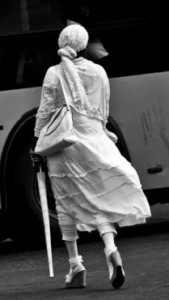 Okanran was cast for Eka,
who got the message that Death was on his way
to his house because of his evil deeds.
If Eka didn't want to be killed,
he should sacrifice a sheep
and the black cloth on his body.
He also should cease to be bad,
and should wear white clothing only
from that moment on.
Eka listened, but refused to offer.
Ifa says that this person must desist from doing bad things, and he should improve his lousy character. He would do wise to always wear white cloths.
EBO: 1 goat, and the black cloth the client was wearing.
In conclusion, appreciate priests and priests alike should wear white clothing to remind themselves of the contract which they made with Olodumare/ancestors and orisa; to keep themselves balance in the world. Wearing white clothing helps build "Iwa rere" – good character.