Aboru aboye abosise, greetings to all;
"War of the Roses" or may I say the "War of Orunmila"; or better yet, the "War on life". The different Odus out of West Africa in the past weekend reminded me of a movie called the "War of the Roses". The movie was about a married couple who has out grown each other, but together they have accumulated knowledge, material wealth, and children. This scenario is now playing out for the worshipers of Ifa. For instance, Solagbade Popoola, the assumed President of ICIR (2015-8) stated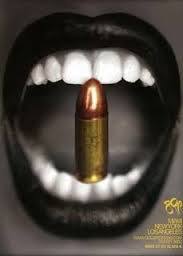 "Ile Ife (WAS NOT) where the Odu of the World has always been cast, [because] a great Awo called Orisasona [in 1956] gathered all Awo in Yorubaland together and pleaded for cooperation …to build a Temple for Orunmila [called] Oke Itase Temple … in Ile Ife" (Popoola).
In the 'War of the Roses', the couple had out grown each other's company, and wanted to go their separate ways. Yet, there were financial and ownership issues. The Roses sought advice from their friends, but no one wanted to compromise and equitably divide the wealth they had accumulated. In the case of ICIR, for instance, Popoola continued to state in that same document that Professor Wande Abimbola (Christian), Araba Ifayemi Elebuibon (Ifa), and Professor Odeyemi,
"…wanted to see Ile Ife become great again [since], So the festival being international is really a recent thing. Up till today, the Ife people still celebrate their own Itase rites. As late as 1980, there was nothing like a International Annual Ifa Festival in Ile Ife. There was no such thing. By that time, the Ife people were still insisting that the Itase festival should remain an Ile Ife ceremony and were insistent against outsiders being involved" (Poopla 2015).
In relationships, there are always signs of trouble before the final separation. On June 6th, " Popoola's camp made a pilgrimage to land of Orunmila and divined for the Odu of the year. The Odu was Ogunda Masa (Osa). At this point, it doesn't matter if it is ire or ibi (osogbo). It will not make a difference because of the energy of the Odu OGUNDA and the energy of OSA. In the War of the Roses' the couple did everything they could to disgrace and humiliate each other. It was a game theory tactic, which did not work. This same point is illustrated in Ogunda Masa, which says that Ifa speaks about "monetary gains by spiritual fidelity". Spiritual fidelity means, there is a "faithfulness to a person, cause or belief, demonstrated by continuing loyalty and support" (Dictionary). Both scenarios, "War of the Roses" or may I say the "War of Orunmila"; and even better, the "War on life" lacked the understanding of life; not just for themselves but for the population in which they claim to have in their best interest. In other words, Ogunda Masa states that a relationship between people becomes separated because they abandon and throw away their principles to the Orisa and others. In the "War of the Roses", the estranged couple continue to break the law to win the battle. They used unethical behavior and had friends spy and lie. For example, the two ICIR factions have the Iya, Olomitutu and her unethical behavior cause destruction in the main area of support – America/Diaspora. In Ogunda Masa, Ifa speaks of how Ogunda crossed, which is the story of how Ogun trespassed on Olofin's road and Olofin said that Ogun broke the law. Olofin said, "I let him do it if he wants to lose the meanings of life, I find the meaning of death" (Ogunda Masa). In the 'War of the Roses" Mrs. Rose consultants a lawyer (Ifa) about her dilemma and the lawyer told her the same thing that Ifa told Popoola's camp in Ogunda Masa. Ifa said, "Pat your belly and blow the sickness away." He added, "This is simply to be honest with yourself". Why? Because it reflects your life destiny and leads others to think that the situation is more difficult than it is; that the situation is more about the debt you need to fix than the shoddy action which is a pending situation that you must rectify.
"Osa as Ogunda calls you to care for every detail in your life as a shield to the problems that are occurring. Because Orunmila has emphasized the religious procedures since this astral certifies that the instruments of Ifa that you used to guess by not having the proper consecration may not be effective to the needy; therefore, being honest to the world as a state of consciousness into your processes of life, and we all know that actions have consequences."
In other words, Ogunda Masa is saying the damage is staying directly in your brain as an imbalance or mental illness that is a psychological, psychic and spiritual condition. It is important to understand the malevolent and malicious actions, arrogance, coldness, pride and any other negative acts that you did and or do effects the lives of others. So Mrs. Rose…expect tragedy.
Meanwhile, Mr. Rose has consulted a lawyer (Ifa) as well. This other camp in Ile Ife, has initiated many people in the diaspora and has placed an "American" Araba named Adedayo Ologundudu in the ideology of governance over the American/Diaspora's Orisa Ifa practitioners. (This Araba is NOT an American). Odu Ofun Osa came to tell this camp that Ifa said, "Pat your belly, hands behind your ears, over your eyes and blow the sickness away" (Ofun Osa). This is about a person whose life is becoming confused and that the only solution is spiritual redemption. While everything seems fine in the present, disaster lies ahead. In addition, Ifa suggests, "understanding why there is a war between the sun and moon". Ifa states that your whole life which you stand for will be turned upside down. You will not know what or who to trust because you have been blinded from the truth or lied to by the same person who smiled at you through tiny eyes…Now it is a mess. As soon as you think things are going good, all hell will break loose and disaster will present itself. Ifa continues, it speaks of weakness, misdirected energies, illness, in consequence, ignorance and treason. For instance, Popoola (2015-6) stated that if he "chose [NOT] to stay silent… Ile Ife would not be in its position today."
In all scenarios, Ofun Osa states if the world becomes rotten and destroyed it will be because no one no longer knows how to behave with one another. The 'War of the Roses" ends with death; both camps have created their own suicidal plans, which makes all their fears (American Ifa, P. Neimarks, and Awo Falokun) look like hope and enlightenment [lol].
COMMENT:
Personally, they (both ICIR camp/ Ile Ife) have proven that they are incompetent to lead any of us in the Diaspora into the new stages of Ifa/orisa and egun practices. They must thank Olomitutu for her contribution to us learning about the imperfections of the people we here in the Diaspora trusted and believed. If she wouldn't have pushed others of like minds to defame and declared Ifa wars with us; this may would had continued flying over our heads, we would have never learned about the 1% rule and no cuts.
The movie clip: War of the Roses (<<<<<https://youtu.be/5ebv3i_9Ltc>>>)