By Iyalemole Dr. Queenchiku Ngozi-Fabuluje
February 27th,  2020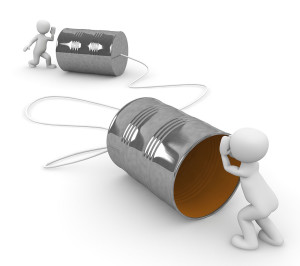 US, Florida: With the old-fashioned callaloo soup and the old-fashioned macaroni-and-cheese, people took their time to pick out the right herbs and vegetables as well as to properly prepare them. As centuries have passed, new generations strived to change the old way of doing things. Different generations would remove the items from the recipe that they did not like. Each generation created their own way of making callaloo soup or macaroni-n-cheese. By the fourth or fifth generation, the soup is nothing but brown water without any flavor and the Mac-n-cheese is nothing more than orange paste squeezed out of a tube. Yet at the end of the day, they still will call it callaloo soup and macaroni-and-cheese.
Today, everything is either instant or microwaved. This is the same thing that has been going on in Orisa and Ifa initiations in the past 18 years with both traditional (Nigeria) and Lucumi when encountering African-Americans in the diaspora. There has always been a communication problem between generations of priests in the orisa and ifa initiations. This creates gaps in generational learning and bad communicational barriers between devotees, uninitiated or unbeliever (ogberi), and novice priests. Since the US President has put a Nigerian Ban in place, the communication barriers have and will continue to be widened.
Barriers developed between seekers and the novice priests as well as elder priests due to unfamiliarity, breaks in tradition, unconventionality, language barriers, gender barriers, and perception (Rani-Kumbakonam, 2016). Ifa Odu Iwori Owonrin says a priest should never initiate harm to another. Or discriminate, but instead appreciate the value or worth of others (Odu Ose Oturupon).
Communication is very important for the survival of orisa and ifa in its original form in the new modern world, where there is chaos around every corner. Rani-Kumbakonam (2016) defined communication to be when a person is sharing information. When there is no sharing; it leaves gaps of education and a lack of understanding which creates even more barriers. As an example, you don't speak Spanish or Yoruba and you get initiated in houses that primarily speak those languages. Your ita is in the language you don't speak… there is a communication barrier. "Communication barrier is anything that prevents [you] from receiving and understanding the messages others use to convey the information, ideas, empathy, and thoughts" (Rani-Kumbakonam, 2016). Communication barriers can be more challenging to you or the person who is representing you (Lumen Learning, n.d.).
Communication barriers are created by the initiators either they are Spanish or Nigerians. This results in a huge population in the diaspora ignorant and untrained to practice. The major spiritual substance is missing and unrecognizable. No one really knows or understands what they are supposed to feel or know, so they make up and substitute elements and doctrines institutional religions and still call it orisa and ifa. The novice priests demand devotees to participate in all of that and it harms them in the long run. It is because the novice priest doesn't return to the initiator to either complete their initiation or the devotees receive confusing information from reading books by ogberi writers on orisa and ifa. Meanwhile, the novice priest makes up what they assume is the ritual or initiation without knowing the actual protocol on either side of the pond. At the end of the day, what is right is right and what is wrong is wrong. In order to lower these barriers, it is important to ask hard questions of oneself. No matter how many years you have as a fully initiated priest, if you do not study at the foot of your elders and tell everyone how many years you have as well as titles only to pull rank, you are still a novice priest and a part of the problem.
Basically, the recommendations here is to study and study some more before running to get initiated. You can be read and do ebo without being pushed to get initiated into anything. If your life or health is in danger maybe it is wise to get a second opinion. If you went to the doctor and the doctor said you needed an operation, you would ask for a second opinion. So, why not ask for clarity before jumping into initiation with a novice priest. Don't get it wrong in what I am saying because there are people who were initiated for years that never learn anything at all. They are like an ogberi individual. They are dangerous as well. Being initiated doesn't make you a priest. It just makes you initiated.
References:
Lumen Learning (n.d.). Communication Barriers. SPCH 1311: Introduction to speech communication. Retrieved from https://courses.lumenlearning.com/atdcoursereview-speechcomm-1/….
Rani-Kumbakonam, U. (2016). Communicate barriers. National Conference on Communication Skills, at At Vijayawada, 3(2). Retrieved from www.researchgate.net/